A Horsemanship School for Aspiring Equestrians

Courtney Cochran
Taught by Betsy Woods (founder of Ridgewood Farm) from the age of 8, having much success as a junior rider went on to gain a degree in Architecture from the University of Colorado at Boulder. After graduation Courtney formed a construction company and landscape design company which allowed her to ride at a high level with top trainer John Bragg. Winning numerous national, regional and zone year-end awards as well as top honors in all medal finals for three years in a row, including winning CPHA Foundation Finals (and year-end high point), LAHJA Sr. Finals and USEF Adult Equitation Regionals two years in a row. Courtney also Managed Ridgewood Farm from 2006-2009 before becoming Betsy's assistant leading into eventual ownership.

Kimberly Hewson-Budnik
Before joining the team at Ridgewood Farm, Kimmi worked as an assistant trainer at the well-known Far West Farms in Calabasas. Prior to working at Far West, Kimmi built her strong base of teaching skills from her position of the Hunt Seat Coach for the Fresno State NCAA Equestrian Team. Having graduated from Fresno State herself this position was extremely meaningful. She rode on the team with huge success making a national name for herself, as well as creating a huge base of knowledge to pass on to her students. Under Kimmi's impeccable coaching skills, the Fresno hunt seat team had numerous victories including Rider of the Month awards, end of the year awards in the United Equestrian Conference and All-America awards. Her career was started by Foxfield Riding School, another famous institution in the equestrian industry, completing trifecta of huge institutions in this young riders history.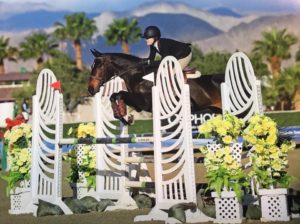 Hannah Bruni
Hannah grew up riding at Foxfield Riding School in Westlake Village, Ca. After a successful junior career showing in the hunters, jumpers and equitation, Hannah spent time in Germany as a working student at an international sales barn. Upon her return to the states, Hannah began her professional career at Foxfield as an Assistant Trainer where she worked with students of all levels. She joined the Ridgewood team in June of 2019 and we are grateful to have her and the expertise that she brings.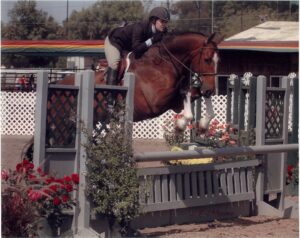 Rebecca Hecht
Grew up in Santa Barbara and showed in both equitation and hunters winning numerous national year-end awards with Suzix Steadman and Shauna Pennell. She joined the Ridgewood team in 2013 and has become a wonderful addition with training and riding skills that are untouchable.

Louise Caccese
In addition to her dressage clinics taught weekly at Ridgewood, Louise has her own booming dressage training business and her USDF "L" judge certificate. She also consistently works as a substitute trainer for the Pony Club. She was quite successful in the show ring competing up to the Prix St. George level on her grand prix horse Juteux.